The Society for Hellenism and Philhellenism organized, in cooperation with the British Embassy, an event on:
LORD BYRON: HIS CONTRIBUTION TO THE INDEPENDENCE OF GREECE
The event took place on Wednesday 11 December 2019 at Megaron Mousikis, Vassilissis Sofias, Athens 115 21
An exhibition of 100 personal items of Lord Byron and works of art from Europe inspired by his work took place in parallel, and it was accessible to the public daily from 9 to 13 December 2019.
Then event was attended by over 300 friends of SHP, while the exhibition was visited by more than 500 visitors and schools.
The event was attended by HE the President of the Republic Mr. Prokopios Pavlopoulos, the ex-Prime Minister Kostas Simitis, and various representatives from the political, academic and entrepreneurial world.
The event referred to Lord Byron's work and its impact on the development of the international philhellenic movement, and on the Greek War for Independence
The event and the speakers were introduced by Dr. Fotis Papathanasiou. The speakers included HE Ambassador Kate Smith, Professor Roderick Beaton, Mr Constantinos Velentzas. The event was closed by a speech of Mr. Prokopios Pavlopoulos.
The event was followed by a concert of 19nth century songs on Lord Byron's poems and a cocktail reception.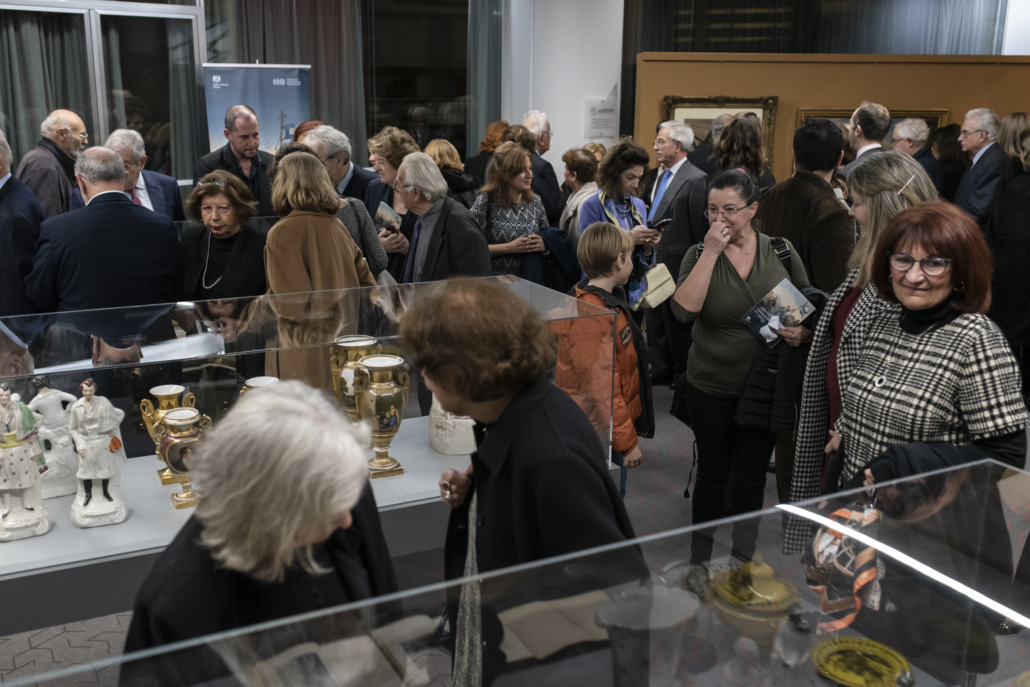 Contact email: info@eefshp.org
Tel: 6974750361
Lord Byron (1788 – 1824)
A restless and creative spirit, inspired by the values ​​of Hellenic culture, in the early 19th century directs literature and intellectual life into new paths. He impresses with his literary and poetic work, identifies with the Romantic Movement, is admired and worshipped internationally by a wide audience. Like Odysseus, he sometimes succumbs to his weaknesses and sometimes faces them down, all the while on the look-out for a noble goal that will redeem him. Finally he transforms himself into a political and military being and identifies with the cause of the Greek revolution. His death in Missolonghi in 1824 shocked international public opinion, gave an explosive dimension to the international philhellenic movement, and turned the cause of Greece's independence into a just vindication for his loss.
https://www.eefshp.org/wp-content/uploads/2019/11/Lord-Byron1.png
272
371
Admin
https://www.eefshp.org/wp-content/uploads/2019/05/logo_eefshp_svg_EN.svg
Admin
2019-12-19 21:33:40
2019-12-19 21:33:40
LORD BYRON: HIS CONTRIBUTION TO THE INDEPENDENCE OF GREECE